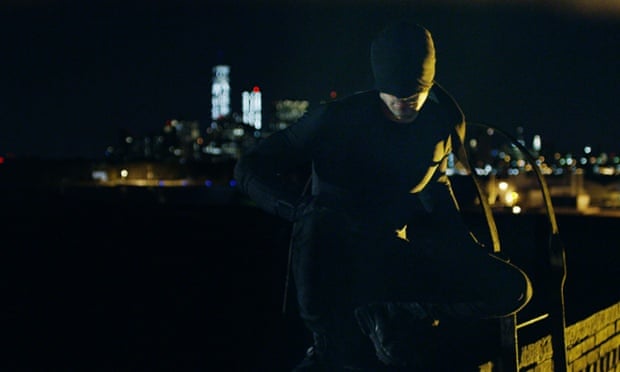 Photograph: Netflix © 2014 Netflix, Inc
Na na na na na na na na DAREDEVIL! As a big fan of the red dude I've been looking forward to seeing the first glimpse of Netflix's upcoming Daredevil show - a 13 episode-long series coming in early 2015.
Marvel released the first images from the series at New York Comic Con and from the looks of it they're going ahead with the first costume that Murdock made in the Frank Miller run, which is more like a ninja outfit than the red spandex he's most famous for.
Here's Charlie Cox as Matt Murdock - red glasses and all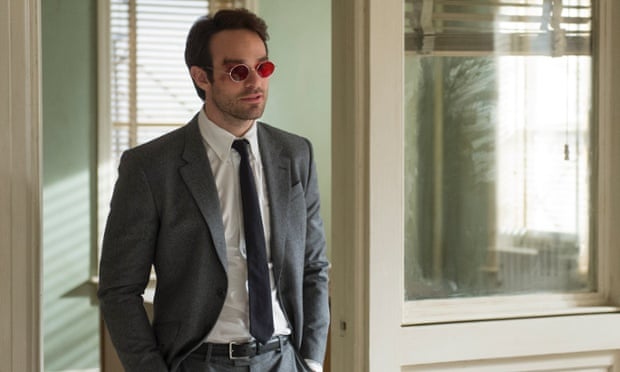 Photograph: Netflix © 2014 Netflix, Inc
Daredevil will join a recent raft of superhero shows such as Arrow, The Flash, Gotham and Agents of Shield, that have sprung up on our screens in the past couple of years.
Showrunner Steven S DeKnight promised that the story would be steeped in grey areas: "There are no heroes and villains, just people making choices," he said. "There will be times on the show when you won't be sure who to root for."
Oh, and check out this lovely promo posted by Joe Quesada:
Image: Marvel Entertainment
I mean, it looks pretty nice, but it's no Affleck.
Magnificent!